Missy Hiss had her remaining stitches removed today. Only two were left, the others had worked themselves out.  She did great! She wasn't very cooperative when getting in the carrier but she's had a quite a few vet visits recently and can't say they were fun visits so I cant say i blame her. I'd probably be the same way.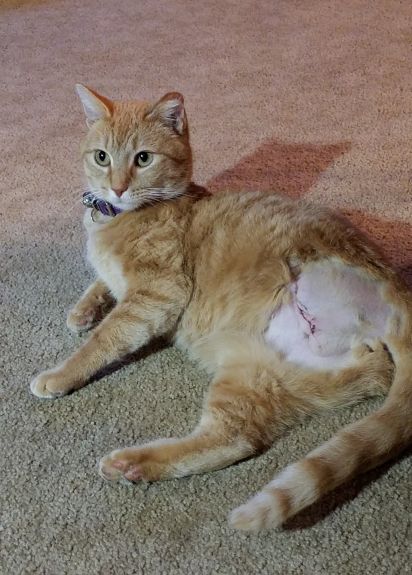 Here she is just relaxing after a tiresome day of lounging on the couch. Just look at those eyes!
We've made a few modifications for her. Carpeted pet steps on either side of the pet gate to the cats room. The room has to be kept gated to keep my dog out of the litter box. He's not real happy with steps so for now we're good on that for now, but Miss has to get in and out. At first she went under the steps but now she's going up and down with no problem.
Also have pet steps by the couch but for now she's bypassing them and just crawling up. Thank goodness for furniture covers..
She gets where she wants to go just instead of jumping she crawls her way up.  Which is fine but when she crawls up my legs to get in my lap..ouch!! Lol
She can't do long distance jumping, like from coffee table to couch. I have shelves on the walls for the cats which she's not able to get to right now but will soon be adding a few lower so she can get up to them. Gotta have a high spot to view her kingdom!
So, life is good. She's happy and healthy and healing well!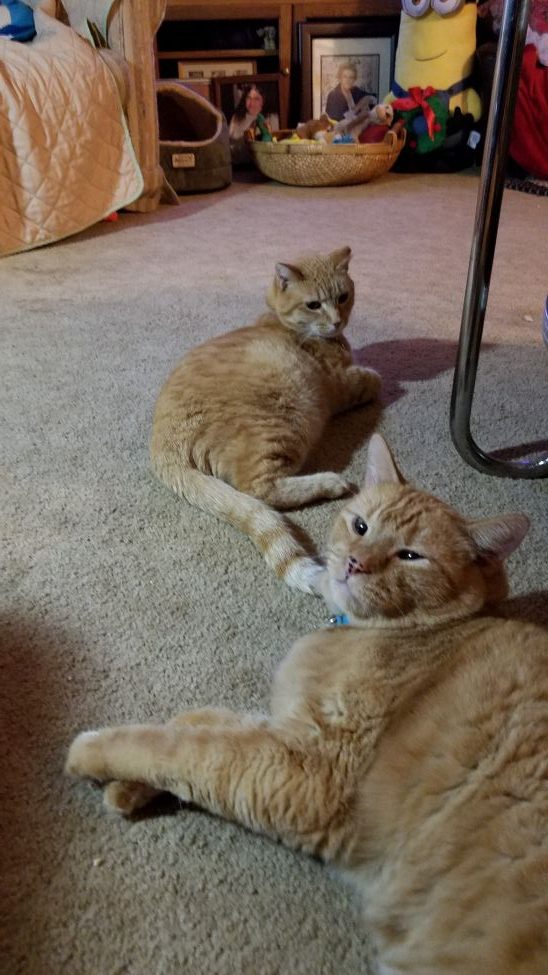 Missy and her buddy Morton.